Hotel quality towels for a small price and sustainable!
Action colleagues share their experience with our Hotel Royal towels made of 100% soft cotton and labelled with BCI
Towels that give you the feeling you're in a wellness center; that is what you can expect of our premium quality Hotel Royal towels made from 100% cotton. Hotel Royal is one of Action's many private labels. This is a label that provides you the luxury and comfort of a hotel towel for a small price.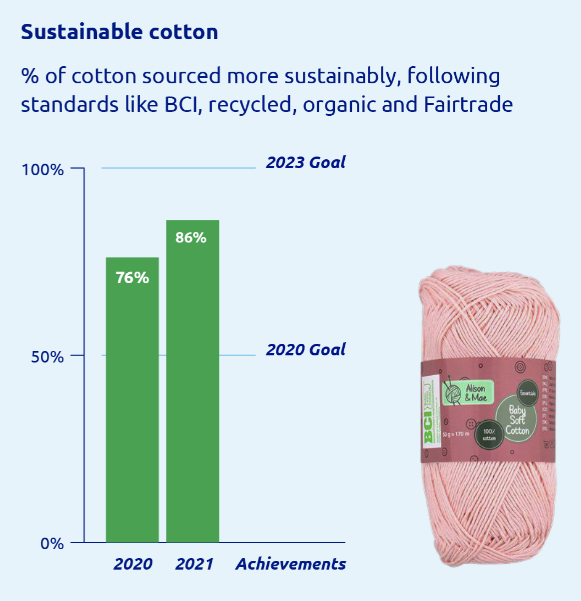 These towels meet the requirements of the 'OEKO-TEX® Made in Green' label. Which means that the towels have been tested for harmful substances and have been manufactured under responsible conditions. On top of this, they also bear the Better Cotton Initiative (BCI) label of which Action has been a member since 2018. Creating additional positive impact for cotton farmers globally.
We joined the BCI, because we aspire to increase our sourcing of more sustainable cotton for our textiles and clothes. By the end of 2021, 86% of Action's cotton was sourced more sustainably, a big jump from 76% in 2020 and exceeding our intermediate goal 0f 85% by 2022 a year early. It is our goal to have 100% of all our cotton sustainably sourced by the end of 2023.
The Hotel Royal towels are among the top favorites of our employees favourite sustainable Action product. Curious about their experience? We asked a few colleague to share why they are a fan.
The towels maintain their softness even after extended use!
Anne working at Action in Cologne, Germany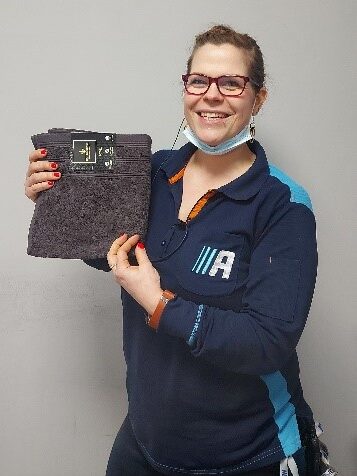 I am in love with these towels! They are super fluffy and of outstanding quality! Even after washing, drying and using repeatedly they still maintain their softness.
When I started working at Action I quickly noticed the towels on the shelves and their quality and sustainability features surprised me. After reading more about their qualities in our internal employee newsletter, I was convinced! I bought my first Hotel Royal towels and they are worth every penny! At this point I have exchanged almost all my old towels for these great BCI labeled towels.
Smooth texture and a great choice for the environment
Elisa working at Action in Houdeng-Goegnies, Belgium
I recently moved into my new home, so I had to buy a considerable amount of new products. Among which new towels. I knew right away that I wanted the Hotel Royal towels because of their smooth texture. My choice was mostly based on the softness and the great quality of the towels. A plus is also that my choice for Hotel Royal handtowels also has a positive impact on the environment.
Smooth texture and a great choice for the environment
Beatriz working at Action in Saint Vaast, France
After using these towels for a year by now, I still enjoy how fluffy they feel. I am delighted! On the one hand the quality is very consistent, but I love that they are also available in lots of trendy colours. I am also very happy to have learned that these towels are labelled more sustainable. This is a very important subject for our children that they make us aware of on a daily basis.
Find out what steps we are taking regarding sustainability
Have a look at our Hotel Royal products