Action's growth in Europe going strong
In 2021, Action achieved sales of €6.8 billion. This represents growth of 22.7% compared to 2020. Thanks to 267 new stores, including stores in Italy, and two new distribution centres in Poland and Slovakia, Action approached the 2,000-store milestone, which the chain reached in the first month of 2022. This makes Action the fastest growing non-food discount retailer in Europe. At the same time, Action is making progress with its sustainability programme. By then end of 2024, all stores will be gas free. By 2030, Action expects to reduce absolute emissions from its own operations by 50% compared to 2020. In addition, Action is working on initiatives around the circularity of its products, especially items with the highest sales volume.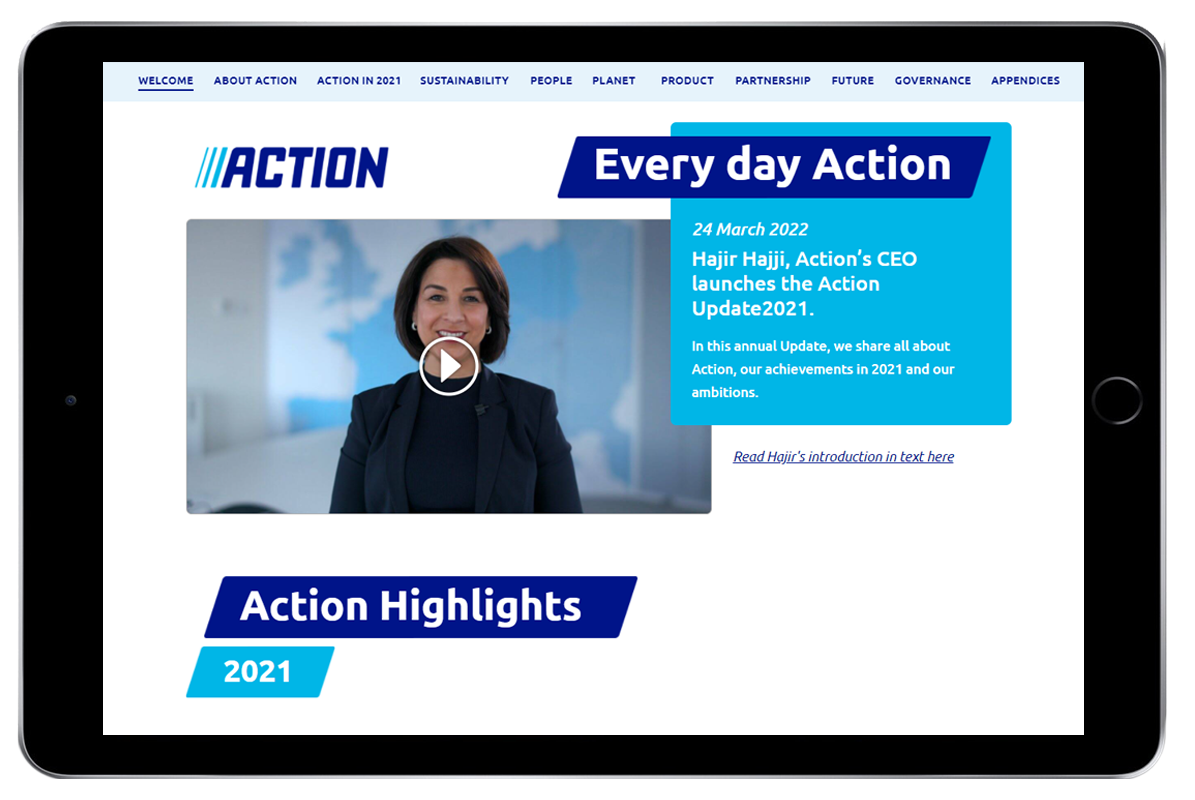 Action CEO Hajir Hajji commented, "A key reason for Action's continued growth and development in 2021 is the strength of our formula – offering a consistently surprising range of products at the lowest price. Customers really love Action. We matter to them. That's true for everyday essentials like laundry detergent, soap, toilet paper and kitchen rolls. And it's also true of our other categories: from toys to clothing and from sports equipment to interior design and decoration articles. But Action would not be Action without our – now more than 65,000 – employees. They are Action's strength, with their extraordinary flexibility and perseverance, especially given the uncertainty and ever-changing situation with Corona and the diverse local policies in the different countries".
Read the Update2021
Read the press release
Read the Update2021 Summary in French